THE SNAKE CATCHERS
Jan 10, 2005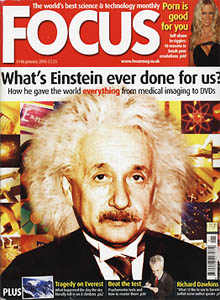 In the Indian city of Badlapur, conflicts between snakes and humans are frequent and deadly-for both. To resolve the crisis, conservationists are relocating the lethal reptiles.
By the time the packed morning commuter train arrives at Badlapur, in Maharashtra, the temperature has soared to 34C with 84 per cent humidity. Finally managing to extricate myself from the frenzied crush of people boarding the train, I stand sweating on the platform and gulp the last tepid mouthfuls from my bottle of water.
I am here in the Thane region of India to meet 23-year-old Nangini Gangul, one of the world's few female snake-catchers. Gangul and her small team of volunteers have the unenviable task of rescuing India's four most deadly snakes from the homes and gardens of Badlapur's residents, and taking them out of the town, where they can safely be released.
Known as the 'Big Four', the venomous bites of the spectacled cobra, saw-scaled viper, Russell's viper and Indian krait kill between 6,000 and 20,000 Indians each year. So notorious is their reputation for aggression and adapting to live within human settlements that they occupy three of the top five places in London Zoo's list of the world's most dangerous snakes.
An hour later I am in Gangul's garden, in the shade of a mango tree. Sitting opposite is 21-year-old Rituraj Joshi, senior partner in Gangul's organisation. Skinny and intense, he talks about snakes as if they are the sole reason for his existence.
"The Big Four are all common throughout India, but it's extremely unusual for them to be found locally in one area," he says. "Badlapur is an exception because its environment is so diverse. There are rivers and lakes for the kraits, open grassy plains for the Russell's vipers and cobras and sandy shrub-jungle for the saw-scaled vipers."
WHO'S ON WHOSE PATCH?
Gangul points over the garden wall. "Twenty five years ago, that was just jungle and fields," she explains. "However, the rush here to accommodate Mumbai residents seeking a quieter life in the suburbs has meant that Badlapur has grown twentyfold. It's not that the snakes have taken over the houses and gardens. Rather, it's us who have invaded their territories. For the town's residents, conflict with snakes has become part of their daily life."
It was this conflict that drove Gangul and Joshi to set up their own organisation, the Nature Conservation and Social Awareness Group, to rescue the snakes and other wildlife found in the town.
"Five years ago, most residents thought: 'Why should we save snakes? they're not at all useful and only want to bite us,'" says Gangul. "But they increased their chances of being bitten by trying to kill the snakes."
Gangul and Joshi studied the snakes in the wild and taught themselves the skills needed to handle and capture them. Soon, everyone in town knew them as 'snake-rescuers' and started calling them whenever a snake was found in their garden. They now deal with 70 per cent of snake-human conflict in the area, and have been able to educate the locals about the benefits of having snakes around. "Badlapur has no organised refuse collection. We tell the people that learning to live with the snakes is the only way to keep the rat population down," says Gangul. Suddenly her mobile rings. It's a call-out. An engineer on a rooftop has turned around to find a 1.5m cobra up there with him and ready to strike.
When we arrive, the cobra sees us immediately and hisses menacingly from the roof. We move away to reassure it and it slides gracefully to the ground, looking for an escape route. Gangul holds open a cotton bag in front of the snake, while Joshi helps it in. Within minutes they have guided it into the bag. Every snake they capture is released at least 20km out of town, where it can safely establish a new territory.
The cobra always gives the clearest possible warnings before it strikes. First, it raises its hood and lifts a third of its body off the ground. Then it emits a low-pitched, explosive hiss. If you don't move away, it arches its neck and swings its body slightly backwards to gain maximum momentum, before striking with its sharp, fixed fangs.
"The cobra has absolute control over the venom it injects, and never uses more than 20 per cent of its yield," says Joshi. "In many cases, it may not inject any venom at all, using its bite as a final warning to retreat. This is known as a 'dry bite'. Snakes' venom has evolved for the purpose of immobilising prey, and they do not want to waste it on humans, although when a snake is cornered or accidentally touched, that's another matter. A cricket ball landing in a bush or a housewife spring-cleaning can lead to a deadly confrontation."
I'd not been there long when there is another call-out. Mrs Sonavale, who lives nearby and whose yard is cluttered with rubbish, has opened an old cupboard and disturbed a Russell's viper. Gangul says it's their fourth call-out there in six months and that if Mrs Sonavale cleared her yard, she'd find fewer snakes.
The Russell's viper kills more people in Asia than any other snake. It can strike over a distance equivalent to its body length, either forwards, backwards or sideways, using mobile 16mm fangs to bite from the front, side or through its lower mouth. Fortunately, it announcing itself with the loudest hiss of any snake.
The viper peers out of the cupboard and Joshi balances its upper body with a snake-hook. As it creeps forward, Gangul attaches another hook until it is completely balanced off the ground and unable to strike. By now, a large crowd has gathered to watch them expertly entice it into a snake-bag. Joshi tells the crowd about the characteristics of each snake. "The local hospital has anti-serums that neutralise the Big Four's venom", he explains.
DEADLY DISTANCE
If that's the case, I wonder, why are there so many snake-bite fatalities? "India's tragedy is that most human-snake conflicts occur in rural communities where hospitals are hours away," says Joshi. "So victims go to their local temples and expect the gods to save them, or visit quack practitioners that administer useless potions based on superstition."
In any case, most people cannot afford hospital treatment. A private hospital charges up-front for treatment, and even though in government hospitals treatment is advertised as free, most rural people are illiterate. Furthermore, many rural hospitals do not have access to respirators or blood transfusion units that can be vital before and after anti-serum is administered.
Two days later, we trundle in a rickshaw toward the nearby town of Dombivli, where another organisation, the Nature Save Society(NSS), has recently rescued a saw-scaled viper and an Indian krait. Before releasing the snakes, they have allowed me to photograph them. These are India's deadliest snakes-only a quarter to a third of the venom injected by each bite is needed to kill a healthy adult human.
Gangul empties the snake-bag containing the saw-scaled viper onto some rocks and I approach warily with my camera. Immediately, the small, aggressive viper coils into a figure-of-eight, rubbing the scales of its tail against its body to emit the saw-like sound that gives it its name. "Don't go any closer or it will strike," says Gangul. Two-thirds of the snakebites in India are attributed to this well-camouflaged, short-tempered viper.
By comparison, when we release the Indian krait it is calm and well mannered. Gangul calls it the 'quiet assassin' and tells me not to be fooled. "When it strikes in the darkness, very few people realise they've been bitten. Hours later, when they suddenly develop symptoms, death comes quickly through respiratory failure and even if anti-serum is applied it can be difficult to save them."
Hangul and Joshia drop me back at the station, and I commend them for their courage, but Joshia says that catching snakes has nothing to do with bravery. "It's all about knowing what you are doing. There's a fashion nowadays for youths to collect snakes as trophies, poking them with sticks and showing off with them in front of their friends. These are the cowards who end up getting bitten." Having watched their gentle handling of the frightened, aggressive snakes over the past ten days, I can only respectively agree.